DISCOVER NATURAL RELIEF FOR PAINFUL RADIATION THERAPY SKIN BURNS (RADIATION DERMATITIS)!
Approximately 95% of patients who receive radiation therapy treatments develop radiation dermatitis. Its symptoms include redness, itching, peeling, pigmentation changes, blistering, soreness and development of ulcers.
Dear friend,
Here's something interesting.
Radiation therapy is an effective technique for the treatment of many different types of cancer. It uses X-rays to destroy cancer cells and shrink malignant tumors. However, just like in the case of other treatment options, patients may experience serious radiation therapy side effects.
One of the most common radiation therapy side effects is a skin condition known as radiation dermatitis or radiation burns. As the concentrated x-rays pass through the skin it causes tissue damage and inflamed skin resulting in severe pains, burns, and irritation of the skin and underlying tissue.
The irritated tissue generates a lot of heat that causes discomfort to the patient that stretches the body's natural defenses slowing down the healing process.
The common treatments used for the management of radiation dermatitis are skin lotions, creams, gels and over-the-counter painkiller. These solutions have proven largely ineffective in the long-term management of the pain, inflammation, and discomfort caused by this condition.
Studies have shown that the temperatures of the radiation-treated tissue rise by 4 to 8.5 degrees after each treatment session. The most effective technique in preventing healthy tissues from damage and neutralizing the resultant pain is the rapid removal of this heat from the body.
We have developed a safe, effective solution for painful radiation burns. Kool Relief is your natural, non-chemical relief for radiation burns. The solution is based on a Basic First Aid Rule, Cool The Burn and Avoid the Pain'.
Kool Relief is a palm-sized disk made of medical grade aluminum and ABS plastic. It is designed to provide relief to the affected area by rebalancing the natural thermodynamic ability of the body. It works to correct the thermal imbalance by directing the heat away from the body.
Kool Relief has a smooth cupped surface which when applied to the burned area with gentle pressure absorbs heat from the body. This heat is passed into the atmosphere by the machined fins on the top side of the disk. This causes a cooling sensation alleviating the pain and discomfort caused by radiation therapy burns.
Why Kool Relief
This revolutionary product has a wide range of advantages including;
Comfortable to use: We have two unique designs of Kool Relief for increased comfort. The specially curved design effectively cups the breast surface and maximizes contact providing instant relief from breast cancer radiation therapy burns. For the rest of the body, we have a disk with a domed surface to give you the maximum cooling surface contact.
High-quality results: Kool Relief relieves the inflammation heat that other solution such as creams, lotions, gels and over-the-counter painkillers are not able to remove.
Low maintenance cost: Kool Relief never requires any replacement, servicing or repair. Additionally, it does not require any batteries or electricity in order to operate.
Lifetime service: Kool Relief has no expiry period and will serve you for as long as you'll need it.
Travel-friendly: Kool Relief is lightweight, small size, convenient to operate making it perfect for all, including those patients who are always on the move. It can be used anytime during and after treatment. It is compact and ideal for mobile use.
Safe and friendly to your skin and body: Kool Relief is made of medical grade aluminum and ABS plastic which have no negative impact on the body. This is quite unlike chemical-based creams and lotions which may cause further skin damage after extended periods of use.
Clean and neat to use: Lotions and creams are usually wet and sticky. In contrast, Kool Relief is clean and neat leaving the skin surface dry and tidy.
Dishwasher Safe: The medical grade aluminum and ABS plastic used to make Kool Relief are safe for dishwasher Cleaning. In other words, the prolonged high temperatures and detergents of the dishwasher do not compromise the quality of the product.
Environmentally friendly: The aluminum and ABS plastic used are recyclable and are safe for you and the environment.
You're About To Discover Amazing Ways To
Get Relief From Pain With Kool Relief
Kool Relief is guaranteed to provide radiation burn pain relief or your money will be refunded.
Order Kool Relief today and take control of your pain and discomfort.
A Life-Changing Product Buy It Today!
Kool Relief is your handy tool to keep you healthy and live pain free life.
You will discover the truth behind commonly known misconceptions people have towards this amazing lifestyle.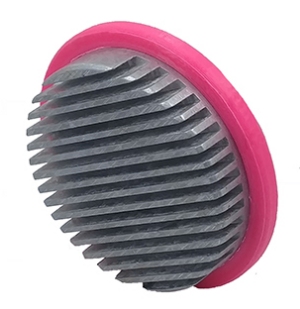 Perfect for Every Woman.
This complete proudut does everything you are going to love it and will feel relaxed after using it.
You Get The Entire Relief Package For Just $197
$49.99 ONLY!
My Solid 30-Day Money Back Guarantee!
I'm extremely sure that this system will change you in ways you never expect! I'd bet you will love this product as much as I and thousands of users who had been through the whole thing.
So, in the next 30 days… If for any reason Kool Relief did not deliver to your strict expectations… You get 100% refund. No Questions Asked!